Locksmith In Clearwater Florida
Insured and Certified 24/7 Locksmith in Clearwater FL
If you're looking for an experienced locksmith in Clearwater, you can depend on our team of highly trained locksmiths to offer a wide range of affordable services. Residents, businesses, and car owners have relied on 24/7 Mobile Locksmith for certified and insured locksmith services for many years.
Top Rated Locksmith Clearwater| License Number: HCLOC19001
Locksmith in Clearwater FL Near Me
Finding a reliable and trustworthy locksmith near you can be a lifesaver! Whether at home or while work youc can experience several key-related issues.
Such situations can be quite stressful and overwhelming. However, a trusted locksmith can help you find the right solution and give you peace of mind.
You can be in a pinch at any time of the day. Did you break a lock when trying to enter your house after midnight? Calling a 24-hour service provider is the best way to go!
That's why you should find a reliable and experienced locksmith in Clearwater who can fix broken locks, provide the personal advice you need or give you a new set of keys when you are in trouble.
Our Locksmith Services In Clearwater Florida
24/7 Mobile Locksmith provides professional services you can rely on whenever you need our help, whether you're locked out of your Clearwater home, need to rekey the locks on your workplace, or need new car keys. From making replacement or duplicate keys to unlocking locks and doors of all shapes and sizes, we have you covered.
Satisfied Locksmith Clients In Clearwater Florida
24/7 Mobile Locksmith is on call around-the-clock to assist you with all your residential locksmith needs. We guarantee that you will be completely satisfied with our service. Our residential services include:
House Lock Change: There are many reasons why you may need to change your lock: lost or stolen house keys, jammed keys, rusty locks, etc. Our experienced technicians will be more than happy to help you 24/7 without extra charges for holidays or late hours.
House Lockout: A house lockout is a stressful situation, but there's no need to panic if you contact a locksmith instead of trying to do it yourself. We have the right equipment to help you to get back into your home safely and damage-free.

House Locks Rekey

: Rekeying is a great alternative if you want to regulate who has access to your home or if you want to be able to enter through all of your doors with a single key. We provide this solution for residential locks so that you only need one key to open each lock in your house!
House Lock Repair: Locks occasionally need to be repaired and maintained, just like anything else in this world. Our professional locksmiths perform simple lock repairs on a regular basis.
Emergency Lockout Service: As the top emergency locksmith in Clearwater, FL, we offer lockout services. When you call 24/7 Mobile Locksmith for an emergency call-out, we can get to your home in 20 minutes or less.
Commercial customers in Clearwater, Florida, can count on us for safe and efficient services. When our commercial locksmith arrives at your business premises, they will assess the current security protocols. After that, they will offer suggestions regarding the modifications required to improve the security of your company.
Our commercial locksmith can offer specifically tailored locksmith solutions for your company, no matter how big or small it is. If you're looking for the following commercial services, we can assist:
Commercial Lock Change: You can alter and remodel the door to your business with the help of our skilled locksmith specialists, who are equipped with a choice of locks for each situation.
Commercial Lock Repair: It is crucial that you contact a reputable locksmith as soon as you suspect a problem with your business locks; the earlier you contact us, the more likely it is that we can fix the lock rather than have to replace it.
Commercial Lockout Services: Your schedule may be disrupted, and you may lose time and money if you are locked out of your company. Any firm must ensure that locks are operational and that broken locks are quickly repaired or replaced.
Mechanical and Digital Locks: Whether you need a key made for each employee or high-tech locks installed on every door of your new office building, our team is prepared and equipped with all the tools. From magnetic locks to mortise locks, cylindrical closures, and keypad door locks, we do it all!
There are many issues besides engines, bumps, and dents when it comes to cars. Usually, minor components such as locks, keys, or ignition switches are the issue. Because of this, 24/7 Mobile Locksmith is the best option for auto locksmith services. We provide consumers with a quick and trusted auto locksmith in Clearwater, Florida.
Since a car lockout can occur at any time, we are accessible 24/7. With the most up-to-date equipment and skills, our skilled technicians can quickly give you access to your car or create a new key for you. Our Clearwater car locksmith services include:
Car Lockout: What do you do when you're locked out of your car? To avoid being stranded or having your day ruined, you need to call a professional from 24/7 Mobile Locksmith. We offer prompt services during any time of the day or night.
Truck Lockout: If you've been locked out of your truck, contact 24/7 Mobile Locksmith ASAP! We've serviced all types of trucks and have the most trustworthy and skilled locksmiths to give you exceptional services.
Car Key Replacement: We can create keys for virtually any car make or model; therefore, we can get you back on the road quickly.
Transponder Key Programming: From replacing one to bypassing, 24/7 Mobile Locksmith offers a wide range of mobile transponder services. Our experts are prepared to handle all of your locksmith requirements!
Car Key Duplication: Regardless of the brand or model of your car, 24/7 Mobile Locksmith provides car key duplication services. We are able to duplicate remote controls, push buttons, smart keys, transponder keys, switchblade keys, and ordinary automobile keys.
Key Fob Replacement: Many people believe that getting a new key fob requires going to a dealer. Dealers, on the other hand, are notorious for charging high charges and don't come to you, whereas our team can get to you in no time.
Car Key Extraction: Car key extraction is necessary when a key breaks inside a car door lock or when it breaks in the ignition. If an unqualified person attempts to extract the key, they could cause further damage.
Car Key Cutting: With today's latest models of vehicles, cutting car keys gets more challenging. We offer car key cutting services at a fraction of the cost you would pay at the dealer.
Ignition Cylinder Replacement: When it comes to ignition cylinder replacement, there is only one company you should contact: 24/7 Mobile Locksmith. We have the necessary equipment to complete the job and the expertise to guarantee that it is done correctly.
Ignition Switch Replacement: A malfunctioning ignition switch on a car seems like it should be a mechanic's problem. Since your lock is actually the problem, you should call a locksmith instead of a mechanic.
Ignition Rekey: Putting an ignition lock back together is an essential part of the rekeying process. This process involves changing a key that works with an existing lock.
Car Door Lock Repair: Most car door lock problems are the result of simple issues that get out of hand when car owners don't take immediate action. In some circumstances, you'll need to contact a locksmith immediately to prevent further damage to the lock.
24/7 Mobile Locksmith is a professional locksmith company run by security experts that give chief expert locksmith services. We are the most trusted locksmith for a large number of neighborhood occupants whom we have been serving perseveringly with energy and most extreme consideration. If you are bolted out of your home, need assistance with your vehicle, or need to ensure your business is secure, contact 24/7 Mobile Locksmith company whether day or night for quick and solid lock and key administration.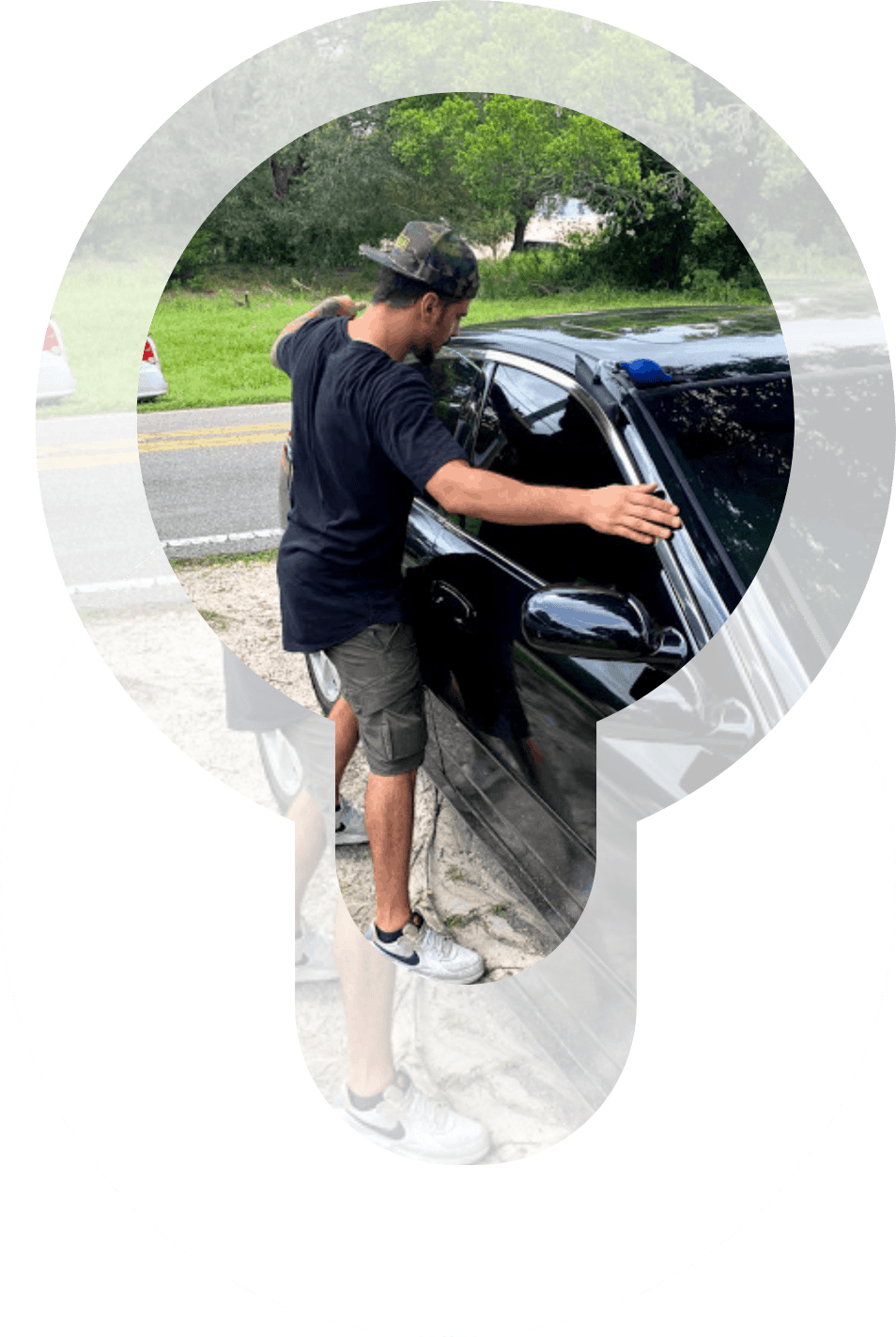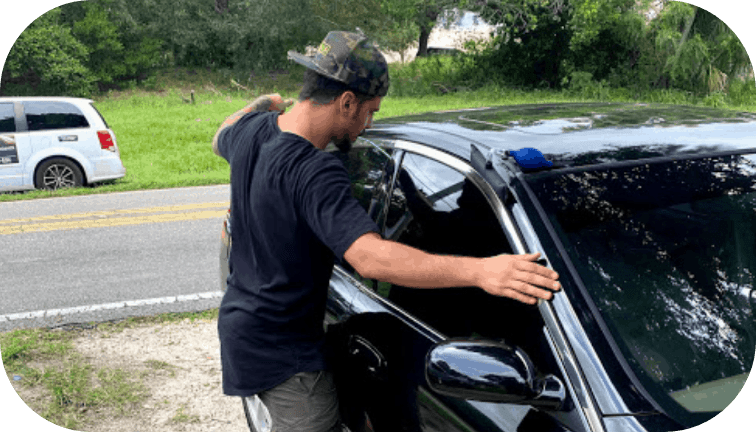 24/7 Mobile Locksmith's mission is to provide reliable, affordable, and quality locksmith services to residents, business owners, and car-owners. Contact us if you would like to learn more about our services.
We have established a reputation for quickly and effectively fulfilling and exceeding customer expectations as a result of many years of hard work, dedication, and pride in our service. It's no secret that 24/7 Mobile Locksmith has earned a reputation as one of Clearwater's most trustworthy locksmiths, with a Google guarantee and numerous positive reviews. A few reasons why we should be your go-to locksmith include:
24/7 Service: We offer 24/7 service across Clearwater, meaning that we can come to your rescue at any time of the day or night.
Insured and Certified: You don't have to worry about anything going wrong as all our locksmiths are insured and certified, making us a reliable option.
Locally Owned: As we are a part of the Clearwater community, we strive to bring satisfaction to all those who are a part of our community.
Top-rated Locksmith: We have countless outstanding customer reviews as it is our goal to be the number one locksmith company in the US.
Mobile Locksmith Services: If you're locked out of your house or car, you don't have to worry as we come to you in 20 minutes or less.
We are dedicated to providing quick, reliable, and professional services at competitive prices to people all across Clearwater. 
Contact 24/7 Mobile Locksmith Clearwater Today!
24/7 Mobile Locksmith provides professional services you can rely on whenever you need our help, whether you're locked out of your Clearwater home, need to rekey the locks on your workplace, or need new car keys. From making replacement or duplicate keys to unlocking locks and doors of all shapes and sizes, we have you covered.
Alcove Mobile Home Park, Ashland Heights, Badger Handcock Acres, Bay Area Outlet Mall, Bay Aristocrat Village, Bel-Keene, Beverly Terrace, Bordeaux Chateau, Bordeaux Village 1, Bordeaux Village 2, Bordeaux Village 3, Brentwood Estates, Brookfield, Brookside, Charter Oaks, Chateau Bayonne, Ciega Village, Clearwater Golf View, Clubhouse Estates, Coachman Ridge, Coalition of Clearwater, Country Club Estates, Countryside Estates Roa, Countryside Northridge, Countryside Woods, Cove Cay Village, Cove Cay Village I, Cove Cay Village II, Cove Cay Village III, Cove Cay Village IV, Crest, Crystal Bay, Cypress Bend, Del Oro Groves, Drew Park Plaza, Eagle Estates, Eagle Pointe, Eagles Crossing, Eagles Glen, Eagles Walk, Estancia, Fairway Villas, Feather Cove, Feather Point, Feather Sound, Forest Run, Forest Wood, Four Corners, Glenwood Mobile Home Park, Greenbriar Club, Greenbriar I, Greenbriar II, Greenbriar III, Greenbrook Estates, Grovewood, Harbor Bluffs Waterfront, Hidden Pines at Countryside, High Point, Hillcrest Villas, Historic Bayview, Imperial Cove, Imperial Park, Inverness Park, Keene Acres, Lake Pines Estates, Lakepointe Villas, Live Oak Park, Longbrooke, Mission Hills, Misty Springs, Montclair Lake Estates, Morningside Meadows, Newport, Normandy Park Oaks, Northwood Estates, Northwood West, Oak Bluffs, Oak Creek at Countryside, Oak Forest of Countryside, Oaks of Northwood, Old Clearwater Bay Neighborhood Association, On Top of The World, Orange Blossom Estates, Overlook, Pierce 100, Prellude 80, Pride, Prospect Towers, Raintree Village, Ranch Mobile Home Park, Robinwood, Rustlewood, Sandal Cove I, Sandal Cove II, Serendipity Mobile Home Park, Seville, Shady Lane Master Mobile Home Park, Shady Lane Mobile Home Park, Shady Lane Oaks Mobile Home Park, Shady Lane Village Mobile Home Park, Shady Oak Farms, Spring Lake South, Spring Lakes of Clearwater, Springdale, Sunny Grove Mobile Home Park, Sunset Lake Estates, Sunshine Tower Apartment, The Cloisters, Trails of Countryside, University Park, Valencia Park, Viewpoint On The Bay, Villas at Lakepointe, Villas of Lake Arbor, Vizcaya, Westchester Lake, Whitney Lakes, Winding Wood, Windsor Park, Woodgate II, Woodgate III, Woodlake, Woodland Villas I, Wyatt Street, Tampa Bay, St. Petersburg
33755, 33756, 33759, 33761, 33763, 33764, 33765, 33767, 34695.